Monster Hall of Shame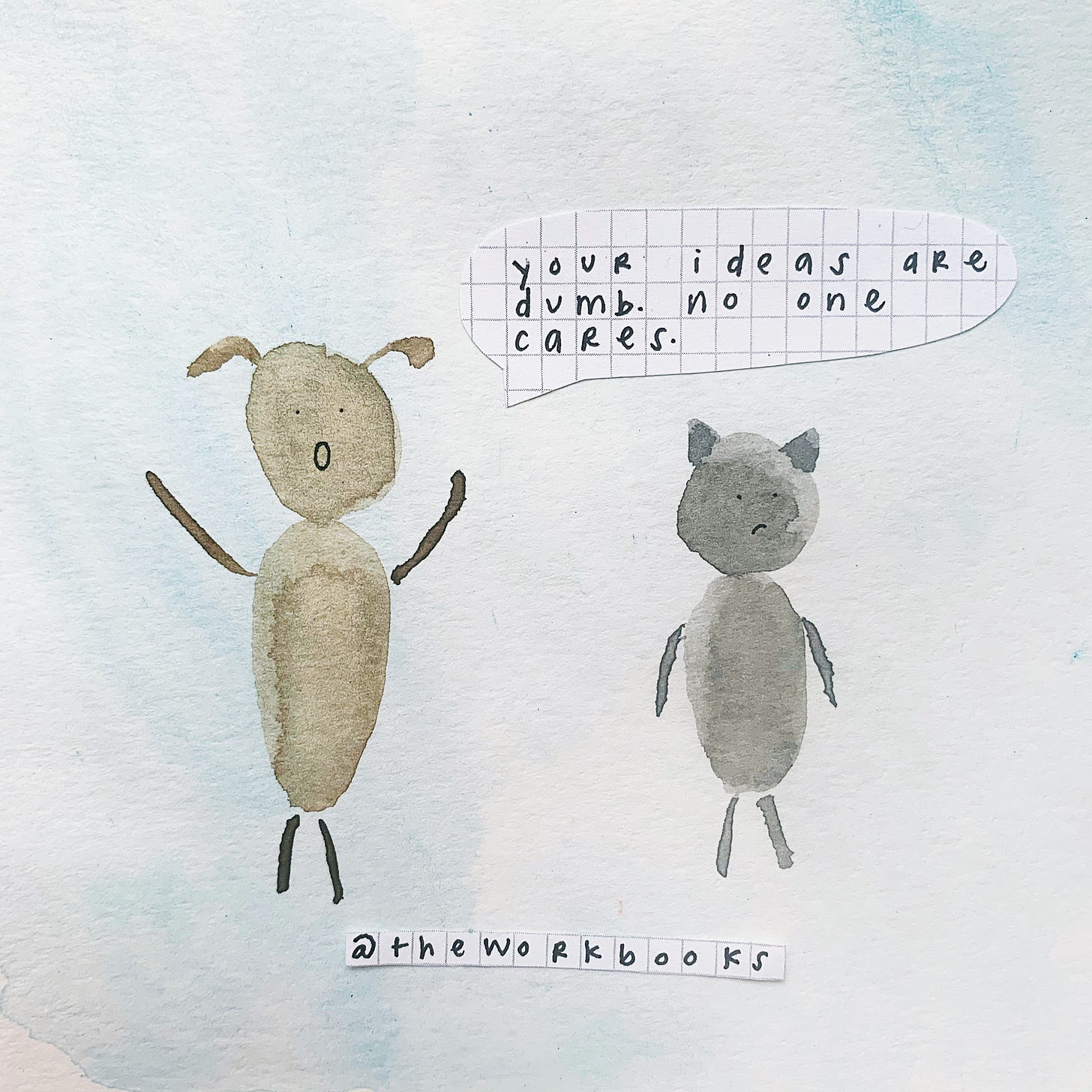 I loved art class in elementary school. LOVED it. It was by far my favorite "special." Gym class was obviously a big thumbs down, music was meh (fine when we were singing Mariah Carey songs, less interesting when we were listening to Peter and the Wolf or playing musical instrument bingo, which I was horrible at), computer lab was boring because we always had to do math programs and math was not my jam. But art class was amazing.
The teacher, Mrs. Yezzi, was quintessentially an art teacher in a way I can only truly appreciate as an adult. She wore her hair in a jet black bob and accessorized with lot of chunky jewelry. (It's worth noting I grew up in a tiny town in Upstate New York; she was on another level than literally everyone else). I'm pretty sure I remember her wearing smock dresses and clogs. She was enthusiastic and encouraging and clearly loved her job. Her room looked out on to the school's courtyard; it was bright and sunny and smelled like tempera paint and cray-pas. If I could have lived underneath one of the giant work tables, I probably would have.
We tended to repeat a lot of the same lessons every year, like drawing portraits of live models (aka our classmates) or decoupaging hollowed out eggs for Easter. Once though, when I was in fourth grade, we were given a subject (dinosaurs) and told we could make any type of project we wanted. There was a list on the chalkboard; among the expected entries of a diorama, sculpture, and painting was a stuffed animal.
That's what I wanted to make, even though I had no idea how I would accomplish it.
"I'll help you," Mrs. Yezzi told me.
I started by painting a big (it was probably close to 3' long by 2' high) dinosaur on a piece of brown butcher paper. My dinosaur was pink and purple, and had a tiny head with spikes along its back. There might have been polka dots. I think I was going for something resembling a stegosaurus.
The next week, Mrs. Yezzi had me cut out my dinosaur, then trace around it to make a back. We stapled it together around the edges and stuffed it with crunched up newsprint. It was not my favorite thing I ever made but it was cute and I had fun making it.
We took our projects home that day. Waiting in line to get on the bus at dismissal, a kid named Matt came up to me. He was in my grade and lived down the street from us. He sometimes rode bikes with my brothers and I don't remember having any real opinion of him. He noticed my dinosaur, which of course did not fit in my backpack.
"I can't believe you picked that. No one in our class did."
Shame heated my cheeks. As a kid I was pretty oblivious and I hadn't noticed until everyone's projects were done that I was the only one who'd made a stuffed animal.
I remember coming home and going directly to my room, probably crawling into bed. When my mom came home from work, she asked what was wrong, and I started sobbing, telling her what Matt had said.
"Why does it matter if no one else chose to make one?"
OBVIOUSLY this is the correct response, because no, it doesn't matter. But in that moment all I could feel was that I'd done something wrong. I wished I had thought to make the safer choice, opted for a painting that I could have taken home in my backpack.
Instead, I'd gotten on the bus with my art in my arms, for everyone to see.
What I heard from Matt was "Your ideas are dumb." And, "no one wants to see them."
As upsetting as it was at the time, I'm sure I moved past the incident within a day. Fourth grade was endless fodder for drama. Even so, without realizing it, I carried the shame I felt around wanting to explore my ideas for a long time. Like, for 25 years.
To make any kind of art is make yourself an easy target. Sometimes it feels easier to avoid the possible ridicule by just not making it. Or not sharing it. But. Can you grasp the enormity of what is lost in the process? Not just your own joy of creating something, but to keep your art from the people who need to see it, who need it to exist in the world?
It took me a few attempts at breaking through creative blocks before I remembered the incident with Matt and gave him the dishonor of being the first person in my Monster Hall of Shame. When I was doing the exercise in The Artist's Way, I went looking for my elementary school yearbooks, hoping to find Matt's photo so I could turn it into the monster he'd become in my mind. Unfortunately, I must have Marie Kondo'd them at some point, and I think Matt moved away after fifth grade. (Good riddance.))
"Why does it matter if no one else chose to make one?"
These days I feel a lot less weird about my art. Maybe it's a natural consequence of doing The Work (therapy), or becoming a mother and realizing how trivial most of it is and having less patience for preoccupation with other people's opinions. Or maybe it's the Internet making me feel not alone for making art journals, scribbling away in notebooks, or building an essay out of that one thing an ex-boyfriend said to me 15 years ago. Because I can see other people doing these things, too.
If I could, I'd go back in time to give 10-year-old me a great big hug. I'd tell her, first of all, Matt is dumb, so who cares what he thinks. And then I'd tell her to hold on, because one day the whole world will open up, and she'll find herself so far beyond the hills of her tiny hometown, living a life that is, in many ways, better than she could possibly imagine. And! Every scrap of a thing she can grab onto right now will be just what she needs for making great art. Best of all, she won't give a second thought to getting on the bus, holding all of it in her arms.
(Who's the monster in your Hall of Shame? Hit reply and tell me about it.)
---
This week…
I worked in my Currently 2020 workbook. The perfect way to reflect on the first month of 2020. It was a little bananas!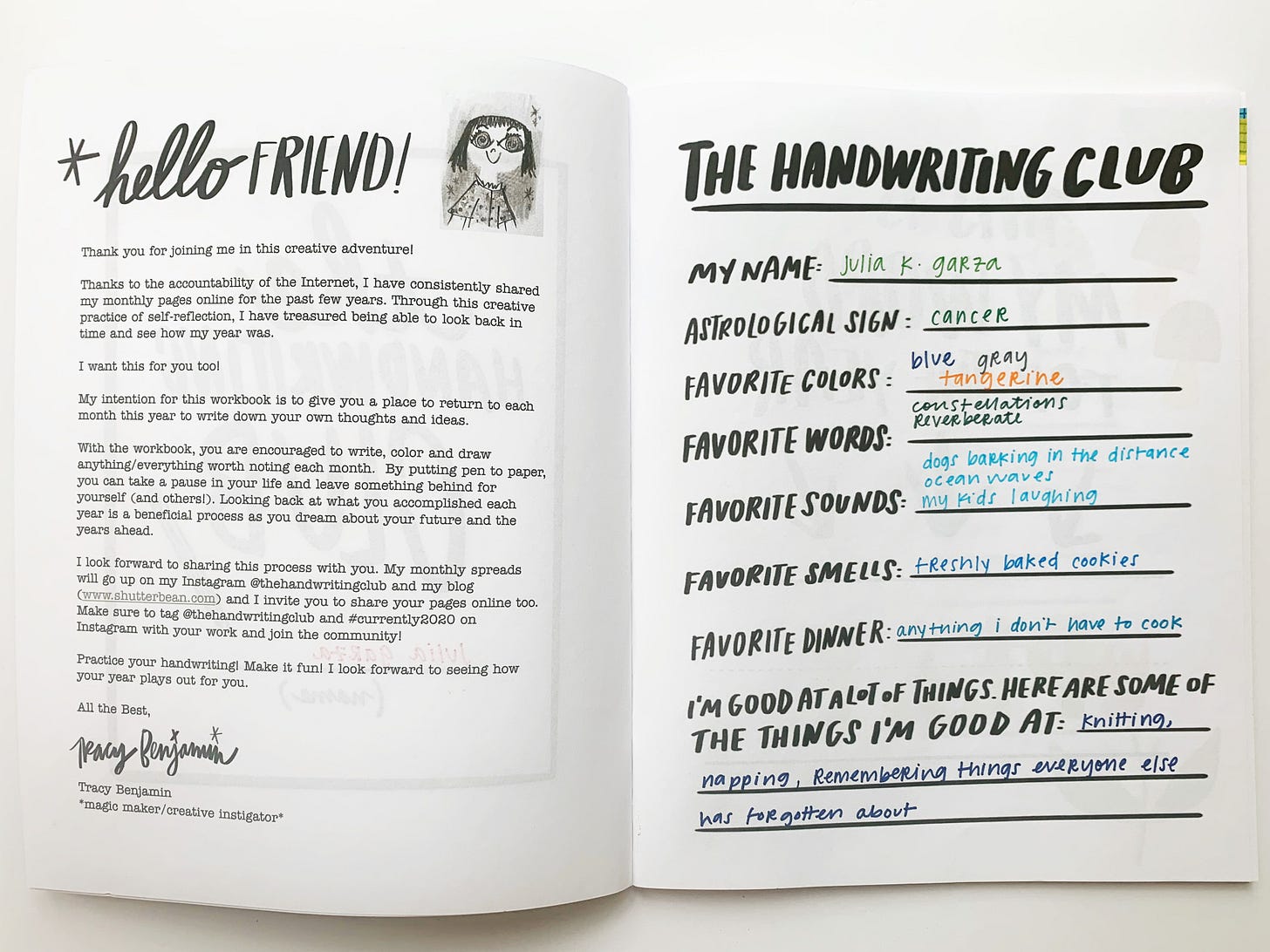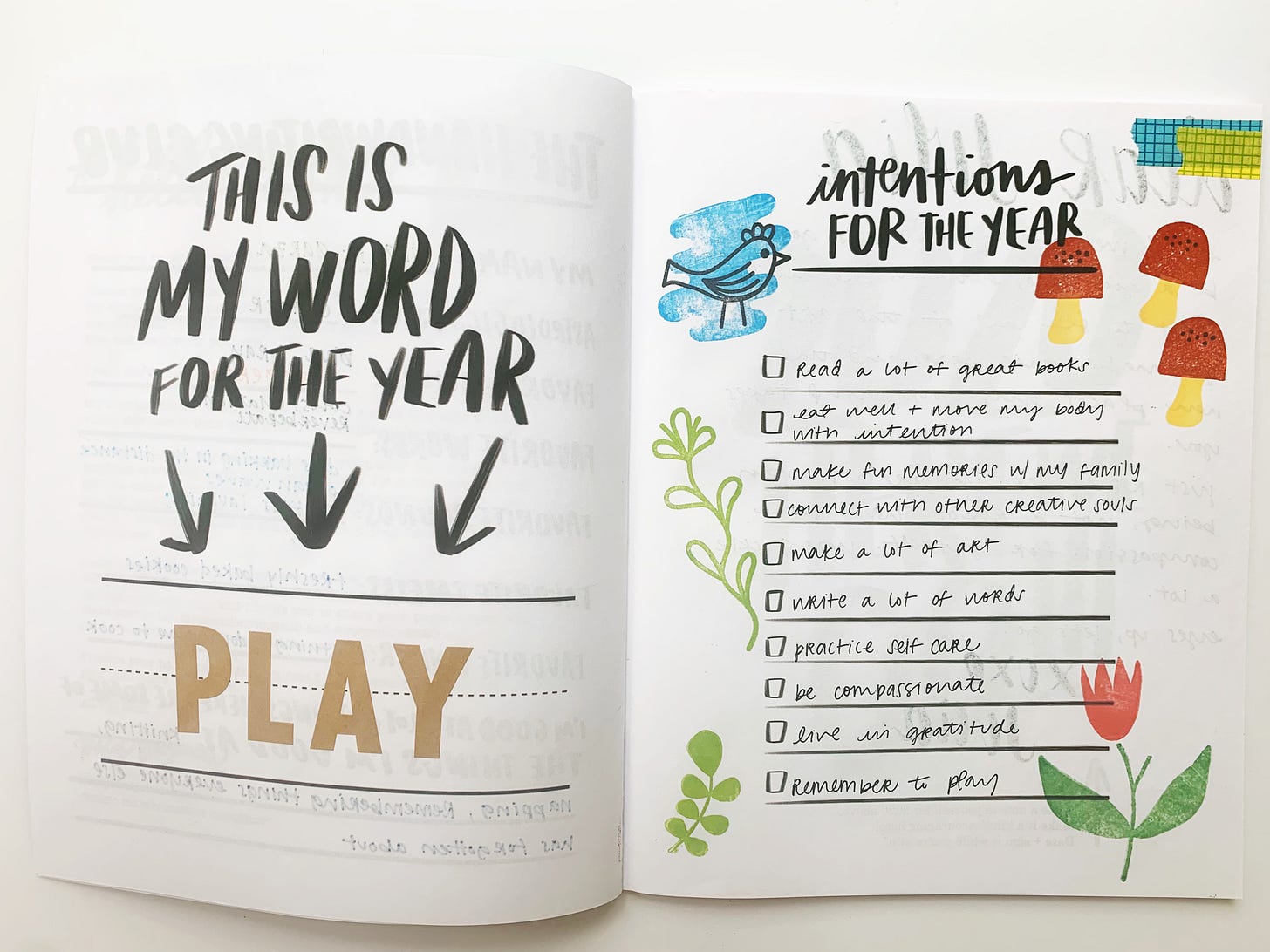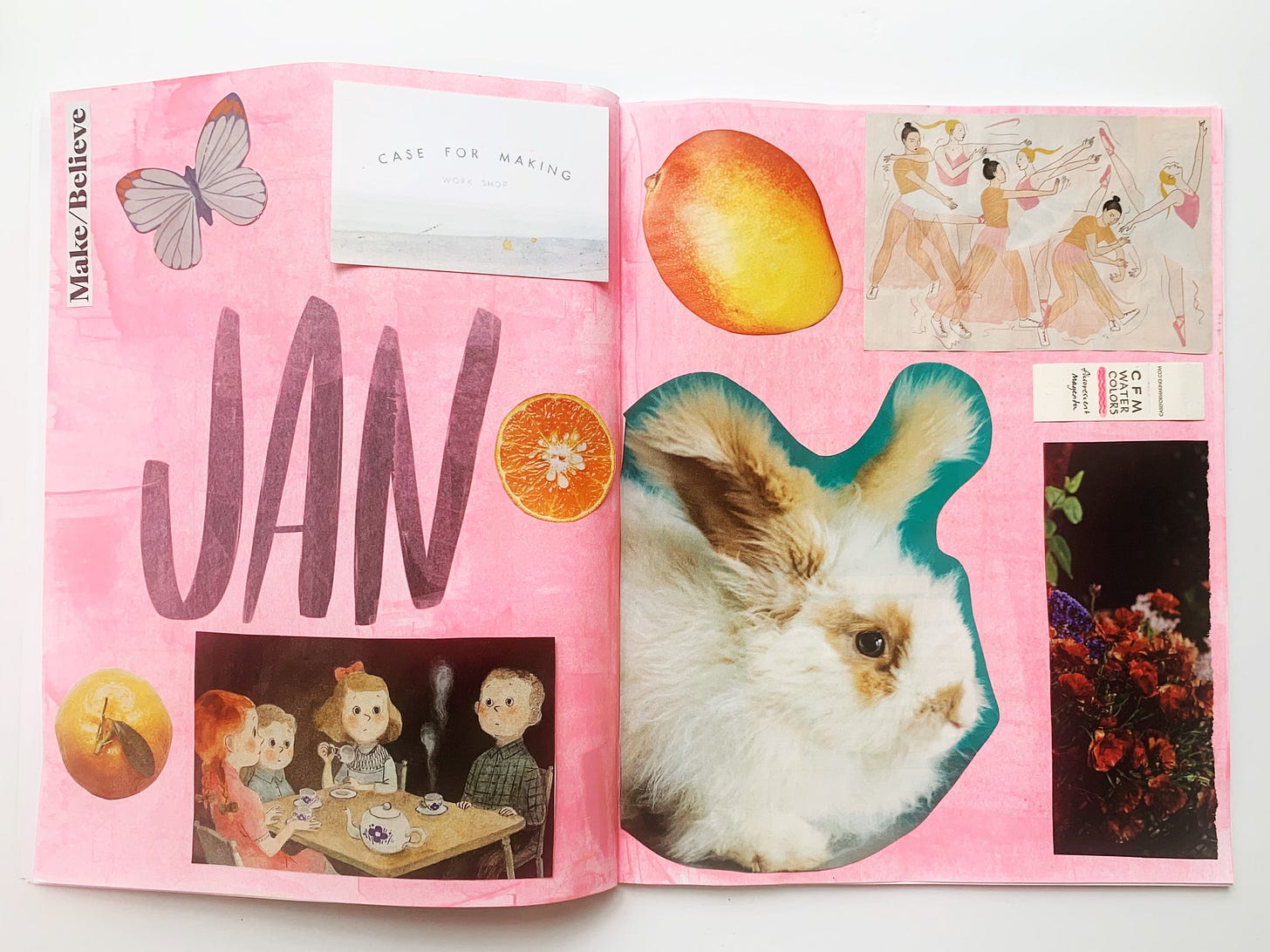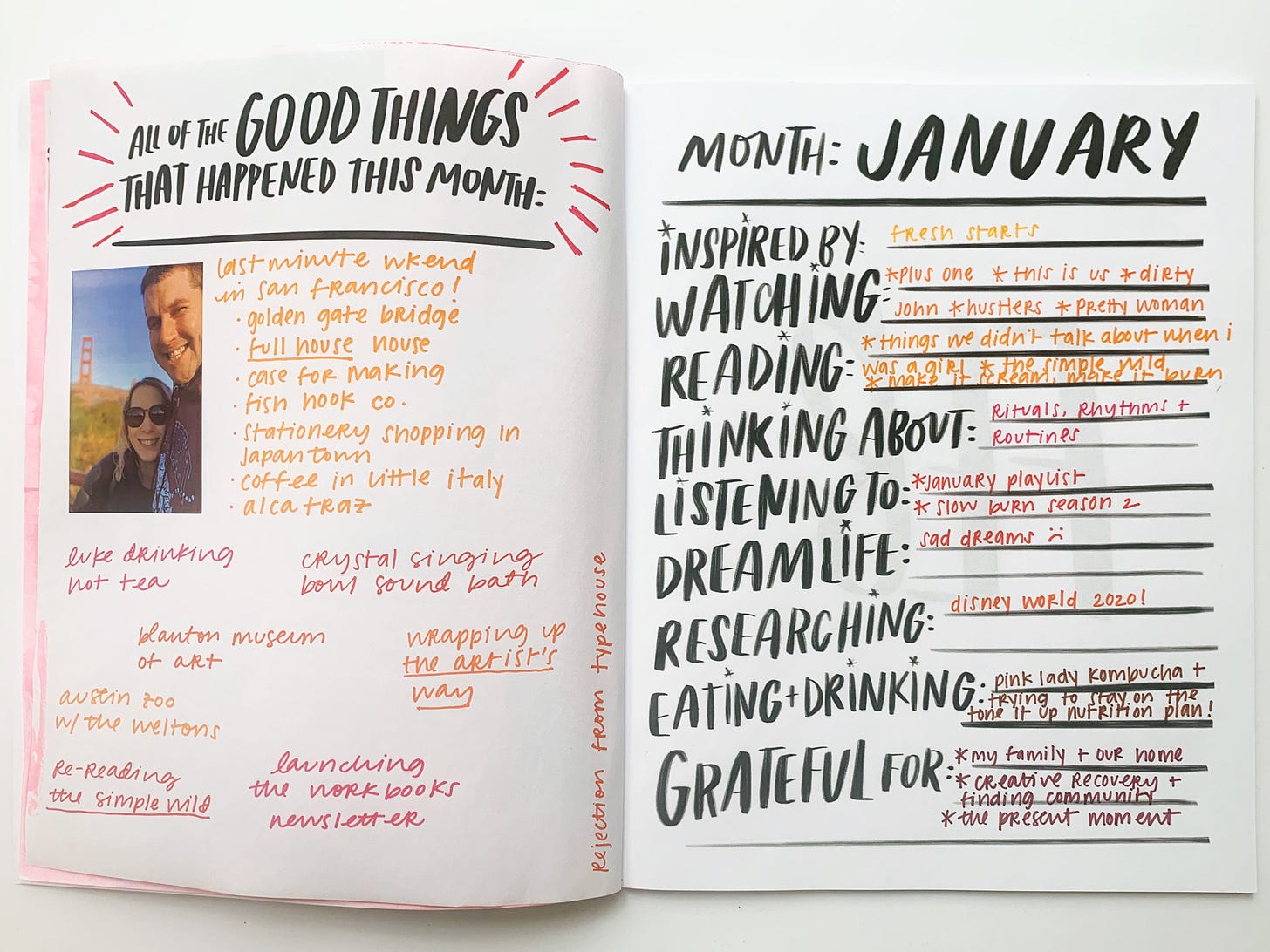 January is always a doozy but I want to remember all of the really great things that happened this month, including a last minute getaway to San Francisco with my husband, plus my two-year-old discovering his love of hot tea (obviously it's more like lukewarm tea!).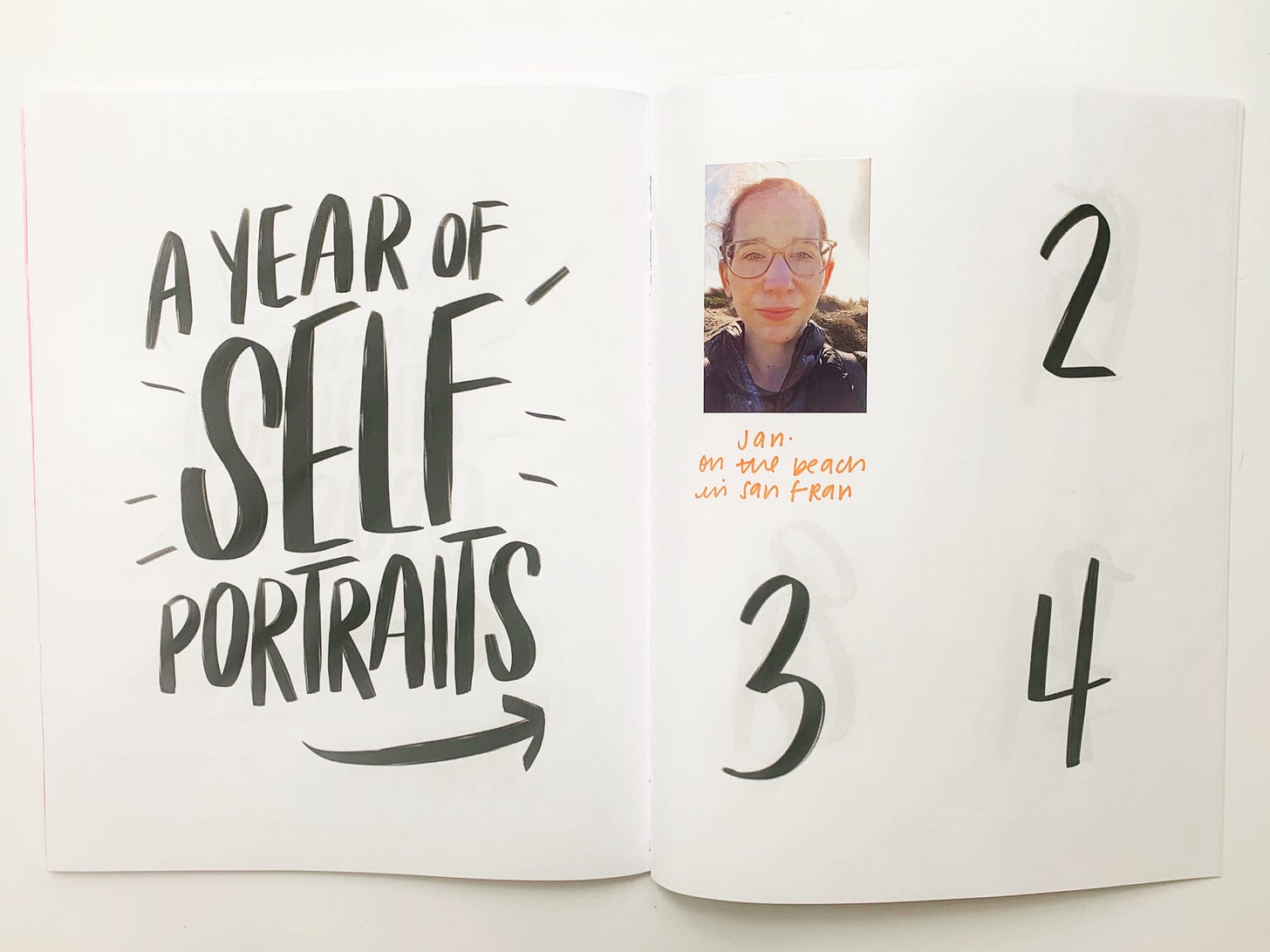 Like a lot of moms, I'm pretty bad about getting in front of the camera. Now I have a reason to remember to take selfies!
---
Thanks for reading. If you have a friend who would enjoy weekly essays on creativity, art, and writing, please forward this along. If you're seeing this for the first time, you can subscribe here. For more, follow along on Instagram @theworkbooks.